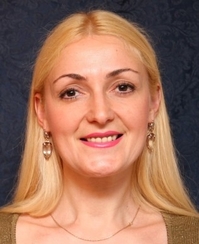 OFFICE PROFILE Tel. 818-251-6783РУССКО-ГОВОРЯЩИЙ АДВОКАТ
​
МЫ УСПЕШНО ПРАКТИКУЕМ ЗАКОНОДАТЕЛЬСТВО В США УЖЕ БОЛЕЕ 15 ЛЕТ.
We are successfully Practice Law in United States for over 15 years.
Law Offices of Vera Chernobylsky
is a team of legal and technological professionals. We provide services and strategic guidance to clients in obtaining patents, trademarks, and copyrights. Our patent professionals are rained in a wide range of technical disciplines including Mechanical engineering, Electrical engineering, Electronics, and Computer Science.
Our business model has resulted in significantly reduced overhead and compensation costs so we are able to charge rates that are extremely fair and reasonable, and much less than the rates charged by attorneys at large firms with comparable background and experience.
If you are looking for a Russian Speaking Trademark and Patent Attorney in United States please contact us at tel:
818-251-6783
Our patent and trademark services include:
• Advising on the patentability of inventions
• Conducting patent and trademark searches
• Filing and prosecuting patent applications
• Filing a trademark applications
• Filing a copyright application
• Investigating the validity of patents
• Defending against allegations of infringement
• Enforcing patent rights against infringers
• Negotiating and settling patent disputes
• Patent portfolio monitoring
Do You need an Attorney?
The preparation of an application for patent and the conducting of the proceedings in the United States Patent and Trademark Office (USPTO or Office) to obtain the patent is an undertaking requiring the knowledge of patent law and rules and Office practice and procedures, as well as knowledge of the scientific or technical matters involved in the particular invention.
Inventors may prepare their own applications and file them in the USPTO and conduct the proceedings themselves, but unless they are familiar with these matters or study them in detail, they may get into considerable difficulty. While a patent may be obtained in many cases by persons not skilled in this work, there would be no assurance that the patent obtained would adequately protect the particular invention.
For additional information or a free consultation,
​Email
Lawofficesofverachernobylsky@gmail.com
---
LIST OF TRADEMARKS RECENTLY REGISTERED & FILED BY OUR OFFICE

​6,592,397
97123140
6,522,641
6,504,725
79313110
79305594
97039751
97039861
6,458,113
6,430,691
79299625
90809078
90850935
6,414,409
6,414,408
90763724
6,367,541
79304490
6,359,954
6,358,599
79297067
6,345,639
1583874
79302770
90283876
A0105801
79299449
6,258,671
4,848,705
6,242,097
6,224,515
6,198,315
6,198,314
79278900
6,178,699
6,178,033
6,178,036
6,166,417
​6,138,744
6,132,674
90149021
79278466
79277809
79278035
79278182
5,987,030
88789400
5,964,155
79269158
5,958, 345
88657029
88655321
88653505
88653300
88653363
5,876,698
5,870,563
5,864,918
5,837,042
88583784
88583742
88582114
5,808,972
5,800,559
5,790,809
5,754,307
5,748,288
79246733
5,736,073
5,724,351
88390059
79251583
79252246
5,702,329
5,701,264
5,694,182
79235395
79225422
5,651,964
5,635,235
5,625,660
5,625,726
79230134
5,604,980
5,606,115
5,572,774
5,567,837
5,549,176
5,532,736
79231412
9225422
87847201
5,526,724
5,488,993
5,485,456
5,472,209
5,474,999
5,455,993
5,463,089
87898913
5,421,428
5,421,426
5,421,397
87727351
87743668
87750399
5,372,181
5,384,396
5,385,558
5,393,509
5,396,126
79220851
5,343,409
5,345,274
87687839
87665369
87665341
87648824
87648753
5,303,988
5,293,552
5,288,384
87643679
79206773
87588303
79204262
79202825
79211235
79204157
4148305
79203325
87249226
79204740
5,248,028
5,248,029​
87532475
5220160
87468369
79202980
5193562
87403647
5154156
5140190
5139534
87330812
87330748
87325660
87321232
87321257
5126314
5113278
5076698
5093479 ​
79156136
79160128
1246672
86659683
4767253
4794415
4801687
4834174
4835550
4838974
4861305
4891853
79174585
86909102
87016670
86886907
4971122
87079041
79186331
7918835
5024946
79182348
5047611
3870028
3870025
3870023
3870021
5056892
​​A0046805
4,727,312
86394,753
79161402
4,718632
4,702,168
86575062
4,691,123
86544909
79154015
4,683,239
86533671
86533612
86495505
4,651,035
4,642,994
79150368
86246619
4,611,861
4,608,746
79145494
4,566,260
79139884
79144524
4,562,205
4,519,999
86301459
86301515
4,545,138
3462790
3647797
4,474,123
4,468,364
4,468,345
4,352,129
4,402,125
86009545
86010603
85917892
3427043
4,333,387
3405381
3849624
3849622
3527049
3527044
3526952
3871738
3753728
4120792
4017825
3866597
3707955
4134077
3731314
3694730
3590483
3630355
3574821
4130887
4153024
4266516
4270581
3651352
3924846
77640167
77836623
4247955
4235708
4259475
85796506
85835444
79115719
79117731
79115287
79115918
85761143
85328096
85328083
85553304
78772067
77866229
77866147
77425646
77424396
77409604
85014498
77607356
85303157
79087215
77850397
77658834
85254789
77513026
77511432
77573160
77356374
85334051
85355576
79101307
79105618
79056034
79074695

LIST OF PATENTS RECENTLY FILED BY OUR OFFICE

US 35/510,792
US 17/385,694
US 11,002,004 B2
US10,861,113 B2
US 16/476,348
US 62800525
US 16/304,858
US 16/123,789
US 16/119,430
US 16/079,365
US 16/077,393
US 15/781,170
US 15/938,465
​US 9,803,790
US 8,758,473
US 9,669,422 B2
US 6,782,709
US 9,282,392 B2
US 9,282,179 B2
US 15,052,240
US 8,138,763
US 8,264,230
US 9,102,538
US 14/654,588​
US6,675,047
US14/632,459
US14/399,369
PCT/US2012/055404
US6,536,429
US14541873
US14/530,228
US14/263,755
US 14/361,016
US14/375,040
US13/902,903
US14/236,952
US14/011,799
US8471009
PCT/US13/50031
US61/818,693
US8,309,559
US8,442,809 B2
US12/941,902
PCT/US10/056103
US13/509,774
PCT/US10/056100
US13/509,769
US13/335,159
US13/335,204
PCT/US11/66884
PCT/US11/66897
US61/603,578
US61603583
US61/603,592
US61/603,601
PCT/US12/55404
US13/001,041
US12/993,534
US12/451,985
US13/132,919
US12/308,040
PCT/US08/10077
PCT/US08/00698
US12/311,193
US61/010,253
PCT/US08/02708
US12/152,054
US61/405,205
US60/933,280
US29/363,970
US12/812,728
US12/812,733
US12/812,734
US61/447,498
US12/317,363
US12/227,158
PCT/US08/008519

LIST OF COPYRIGHTS RECENTLY FILED BY OUR OFFICE

TX 8-998-341
TXu 2-271-388
VAu 1-423-060​
1-8080961861
VAu 1-386453
VAu 1-386-579
VAu 1-386-583
VAu 1-403-328
VAu 1-403-316
TXu 2-183-669
TXu 2-071-580
TXu 2-061-495
TXu 2-166-148
TXu 2-165-409
TXu 2-165-410
TXu 2-132-071
TXu 2-082-351
TXu 2-076-184
VA 2-019-584
TXu 2-012-139
VAu 1-308-940
TXu 2-071-580
TXu 2-073-430
VAu 1-308-942
VA 2-089-181
VAu 1-292-649
VAu 1-312-398
TXu 2-023-164
TXu 2-026-891
VA 2-014-695
TXu 2-000-841
1-3060904011
TXu 1-955-226
1-2228720821
VAU 1-145-316
TXU 1-868-796
1-141-440
1-127-897
1-951181631
1-916303147
1-915610171
1-915610063
1-916302883
1-718-132
1-018-186
1-118-215
1-118-107
1-794-587
1-127-368
1-936939171
1-360820801
1-784-958
1-383779732
1-394147472
1-66870397
1-075-313
1-720468451
1-787147531
1-770-268
1-861491241
1-861558642
1-843-473

LIST OF RECENTLY REGISTERED CORPORATIONS AND LLC

4279118
201912810425
4179456
​C4113041
​201805710066
201733210329​
C3798529
201420510142
C3530873
201303110004
201125710197
C3457132
C3377080
C2435656
200834810179
C3039142
C3250907
C3359207
200906910365
200820010307
201208010053
201214510186
201215710266
201127610268